our-story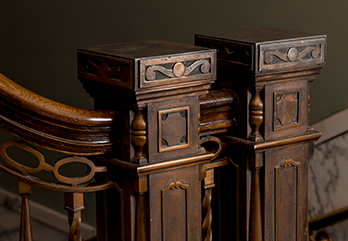 Hotel Finlen has its own history-rich hotel story to tell. As one of the most historic hotels in Montana, we are proud to have been offering award-winning accommodation and services since 1924. Our hotel has won TripAdvisor awards, as well as other awards in the hotel industry, including a Booking.com rating of 8.3 and a rating by AAA.
In 1924, the Hotel Finlen opened the doors to a grand, 9-story hotel with 250 rooms. It was designed in the second French empire style after the Hotel Astor in New York City and has been a center of commerce and culture since. It has been regarded as one of the grandest hotels in the region and hosted notable figures and dignitaries including John F Kennedy, Thomas Edison, Richard Nixon, and Charles Lindbergh.
In the 1950's, a motor inn was added to the complex and today, the Hotel Finlen is one of the most unique and interesting historic hotels in the second largest Historic Landmark District in the country.
In 2018, the Hotel was purchased by a group with expertise in hospitality and real estate and new ownership is implementing a 5 year plan to improve guest experience while not disrupting operations. Stay with us soon and often to see the progress!
A group of new owners acquired the Finlen in 2018 and they are working on plans to renovate and expand the Hotel. You can share your thoughts and preferences for the future of our historic Hotel in this survey