home
Welcome to the Hotel Finlen in Butte, Montana
The Historic Hotel Finlen and our warm, friendly staff look forward to having you stay with us in Butte, Montana. We offer the perfect place to call home - from the moment you arrive in Butte until the time you leave.
Our hotel features tastefully decorated rooms and suites, as well as excellent amenities and services for all guests to enjoy.
The iconic Hotel Finlen is the premier Butte hotel offering guest rooms in either the 1924 Historic Tower or the coolest retro mid-century motor inn. Located in the heart of America's second largest Historic District means you can walk out the front doors to enjoy the biggest little city in Montana with grand architecture and an abundance of locally owned restaurants and shops. We offer free parking and Wi-Fi, meeting and event space, as well as a popular hotel lounge. If you enjoy a local experience with rich history and unique experiences, the boutique Hotel Finlen is one of the best hotels in Montana. Offering full meeting rooms and event spaces, Hotel Finlen's boutique hotel atmosphere and historic charm make us the best choice for a hotel in Butte, MT.
OUR HISTORY
Hotel Finlen has its own history-rich hotel story, one that dates back to 1924. It is one of the most historic hotels in Butte, Montana and has been offering award-winning accommodation to locals and travelers for years.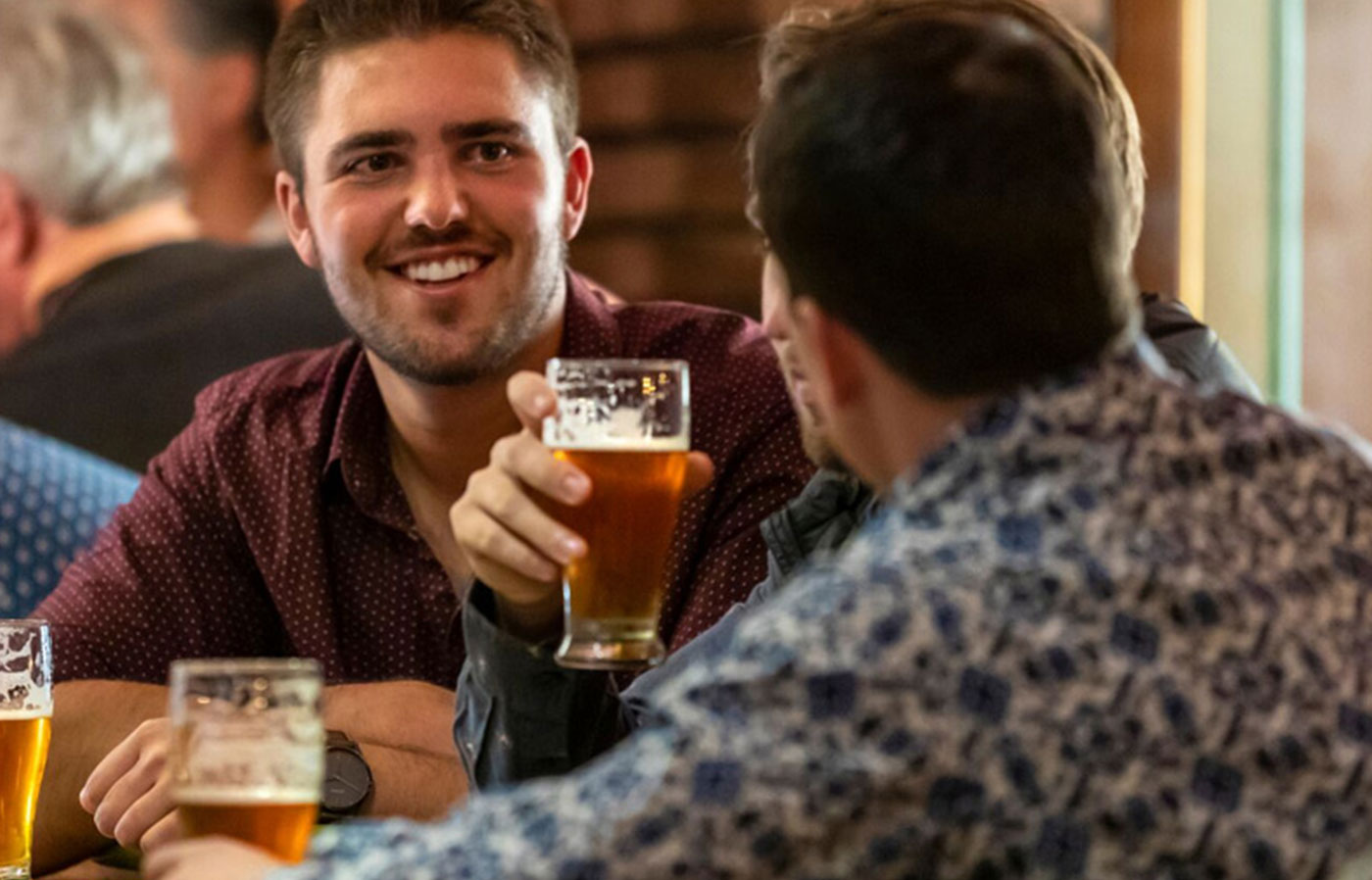 Join Us for A Drink
(Or Two) in Our Bar
The hotel's historic Cavalier Lounge has a long history of pouring the highest quality beverages in a comfortable lounge setting and is an excellent place to mingle with the locals and meet up with friends for a few drinks. The lounge features a cocktail menu that includes a variety of draught beer, good wine and excellent mixed drinks.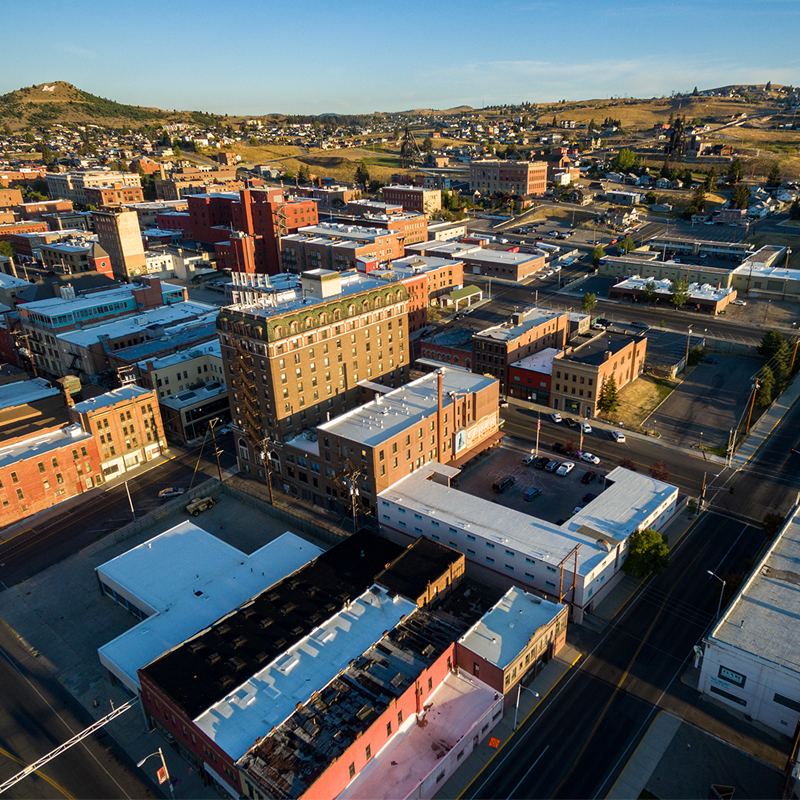 EXPERIENCE BUTTE, MONTANA
Most people fall in love with Butte the moment they arrive. From colorful festivals and charming antique shops to unique restaurants and historical sights, Butte has something for everyone to experience.
EVENTS
There are plenty of events happening in Butte throughout the year and some right here at the hotel. Don't miss SnoFlinga, Original Festival, Butte-toberfest and the Covellite International Film Festival.
Guest Reviews
"We recently were married at the Fin. The venue is romantic and elegant. The acoustics are perfect. We had the ceremony in the Copper Bowl and the reception in the ballroom. The venue easily accommodated about 100 people. Out of town guests loved the comfortable rooms in the historic hotel. We booked two suits; one for the gals and one for the guys to get ready in. Lots of space."
507leannes, Bozeman
Guest Reviews
What a lovely historic hotel in the older part of Butte. Easy to get to and in walking distance of some great restaurants. The room was clean and comfortable and not completely modernised so retained the charm of the historic building.
AlisaF11
Guest Reviews
"What a perfectly restored building to enjoy an incredible town. We wanted to spend a couple of nights in Butte as a part of a family road trip and could not be happier to have stumbled into Hotel Finlen!! We saw that there were a number of chain hotels to choose from but none gave us any sense of the region and frankly just seemed sad. We are a family that doesn't spend a ton of time inside BUT one that appreciates style and history of which Hotel Finlen has it going on on both accounts! The staff was incredibly kind and helpful, the room was spacious and clean and the overall experience was just super cool for us. We give this hotel the highest marks and would/will recommend any chance we get!"
Tuttletravelers, Seattle Washington